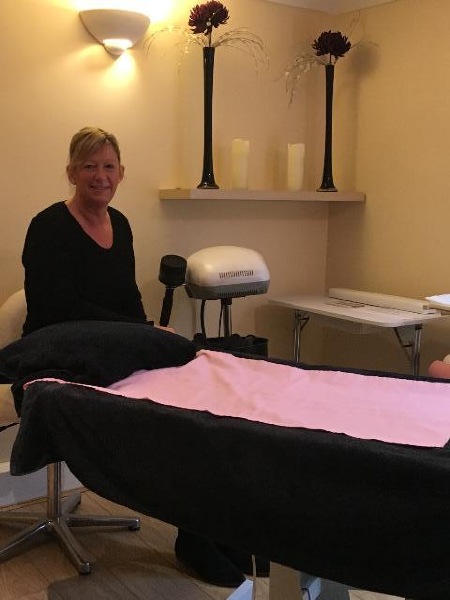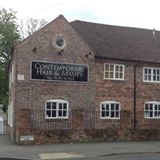 Jayne Offers both Sports and Remedial Massage, Reflexology, Nutritional Advice, (sport and general), Exercise Plans and Stress Management. Massage Tuition also available

Sports and Remedial Massage techniques work on the deep tissues, with relaxation, manipulation and rehabilitation of the muscles and other soft tissues of the body such as the ligaments, tendons and fascia.
Stress on the muscles and soft tissues can result in injuries, aches and pains. These may be sports related or may manifest through stress in everyday living.

Massage is also used as a preparation to Sport and to prevent injuries from occurring.
Regular massages can also effectively reduce stress levels.
By stimulating the circulation we can encourage the body's healing capabilities. We are looking to help the body to heal and repair itself and to aid relaxation through regular massage. Massage stimulates the nutrients and oxygen flow around the body and this in itself gives a boost to the immune system.

Massage is beneficial to both sports participants and general well being and should form part of your monthly self-care programme.

The Back, Neck and Shoulder Massage is perfect for everyday strains and stresses. It is a soothing and relaxing massage which also concentrates on problems areas which are knotted and tight.

The face, neck and scalp massage includes gentle massage techniques around the eyes and temples to reduce stress and eye strain – perfect for those using the computer regularly.

The Foot and Lower Leg Massage, uses a combination of both Thai Massage and Reflexology techniques. It is possible, and extremely beneficial, to combine the foot massage with the full or half body Massage.

Benefits of the Combined Foot Massage are: • Circulation is greatly improved, and reduction of "puffy" ankles. • Oxygen and nutrients are encouraged to flow through the body. • Lymphatic Drainage is improved • Helps to boost the immune system • Aids the removal of Toxins • Reduces stiffness around the ankles and improves flexibility • Reduction of stress • Encourages relaxation and helps with sleeping. • Improves Mental exhaustion • Detoxifies and encourages the immune system This treatment is suitable for all and can greatly improve relaxation.

Nutritional Advice
Whether you are exercising to keep fit, participate regularly in a sporting activity, or are training to reach the peak level of you sport, good nutrition is an essential tool to enable you to perform at your best. Contact Jayne for personal advice

Exercise Plans available for weight loss or general well-being.

Jayne also offers Tuition in Massage and other treatments, whether this is to give you extra confidence in preparation for exams or for preparing to go into the industrial world.

Thinking of Starting your own business?
Book a consultation with Jayne in preparation to starting your own business. She will offer sound practical and business advice based on her knowledge and experience within the industry.